After travelling India (sharing useful packing tips for India) for years and having frequent visits to other continents, I've noticed that travelling in India demands a different packing list. For example, when in Europe, you may not need to carry a portable power bank with you as finding a charging socket is easier in most public places. But when it comes to India, and particularly if you're into budget backpacking — travelling in rickety buses and staying in budget guesthouses facing frequent power cuts — a power bank may just be the most useful thing you can carry.
So when planning for a long journey in India, I pack slightly differently. And then again, which part of India I am travelling to also makes a significant difference. So let's break the geographical regions and understand what you may need where.
Also Read: Travel With A Backpack Or Suitcase
Travel Packing Tips For India: For The Himalayas
Pack enough warm clothes, irrespective of what time of the year you are visiting. This particularly applies if you're travelling anywhere above 2000 metres above sea level. A warm nylon jacket and a few pairs of woollen socks/gloves are a must. If travelling during mid-summer, days can be fairly warm due to intense sunshine but as soon as the sun goes weary the cold takes over.


Other travel essentials for the Himalayas:
A backpack, and not a rolling suitcase: even if you're going for a luxury tour carry a backpack with you, because in the Himalayas no luxury is a real luxury. Bring with you something that's easy to carry.
A power bank to charge your phone/camera: as many places will have a very limited, or no electricity at all.
A headlamp: because street lights, or literally any source of artificial light whatsoever, is a rarity in the Himalayas.
A reusable water bottle: because the water in the Himalayas is clean and readily available. Help in cutting down the plastic waste in the mountains.
A first aid kit and other required medicine: because in most places in the Himalayas finding a drug-shop is a challenge.
A sunscreen, sunglasses and a sun cap: because at a few thousand metres above the sea level, the sun is more intense. It can give you some nasty sunburns in a very short period of exposure.
Camping equipment: if you want to save some money & trek in the mountains. It's fairly safe to camp anywhere in the Himalayas and is moreover allowed.
If you're travelling in the state of Uttarakhand and have the habit of taking meat and poultry products during the day for rich protein, carry some protein powder with you, as chances of finding meat in most parts in Uttarakhand are next to none.
Always carry enough cash because ATMs are rare.
Travel Packing Tips For India: For The Coastal South
Except for a couple of months between mid-December and mid-February, the coastal region of India remains fairly warm and sweaty  — a kind of weather that makes travelling a fairly tougher deal if you aren't prepared for it. Always carry more t-shirts than you think you may need to avoid being smelly. If you have the habit of wearing shoes, you may need a few extra pairs of anti-sweat socks, but if you can just walk around in a pair of flipflops to keep your feet comfortable and at ease, nothing better — just look around and you will find everyone around you wearing flipflops, if someone's going for work they may have a fancy version of sandals but still no shoes!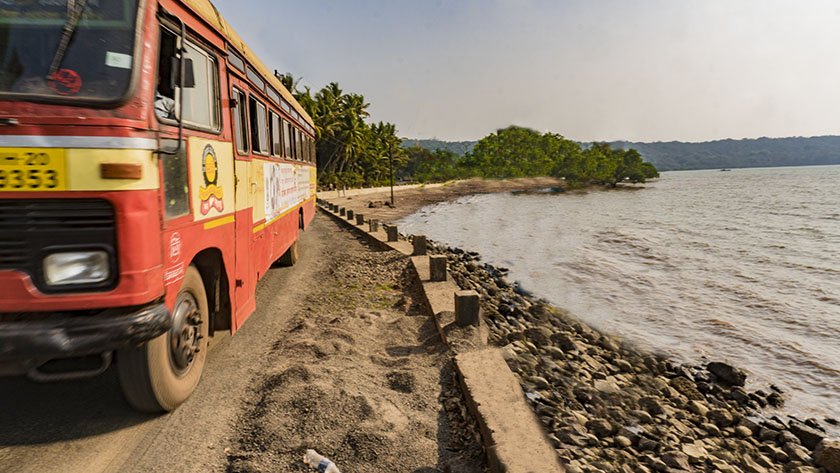 Other travel essentials for Coastal Southern India:
At least one pair of full-pants and a shirt (or a top) covering your shoulders: for in most temples in southern India you're not allowed entry if dressed showing skin.
A sunscreen, sunglasses and a sun cap: southern India remains sunny for most time of the year, hence proper sun-protection is needed.
Ear Plugs: because cities in India are noisy. And ear-plugs keeps you from going crazy during your initial few days, as you slowly blend in.
Travel Packing Tips For India: For The Plains In The North & Central India
If travelling during peak summertime (between May and August) when the heat (though still dry) plays no mercy, with temperatures going as high as 40 and 45 degree Celcius, pack enough light cotton. Also in the summer, a pair of flip-flops promise for a comfortable stay. For winters, however, that stay anytime between November and February, with temperatures soaring down to as low as 3 or 5 degrees Celcius (even in cities like New Delhi and Varanasi and around) carry enough woolen.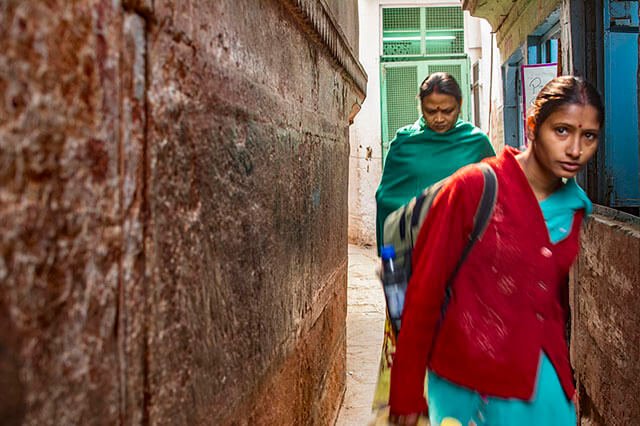 Other travel essentials for the region:
A rain cover for your backpack: not to keep it from getting wet in rain but for hiding your zippers and refraining from getting anything stolen as you travel in a train or a bus. Though most Indians wear their bags on the chest in public transport in big cities, I just use the same trick of putting a rain cover on my bag and hiding any zippers. The trick works every time. And the reason why I advise this trick only in the north and central India is due to the fact that pickpocketing and petty crimes are more common in this region — south and the Himalayas are fairly modest (except for big cities like Bangalore and Mumbai and Chennai).

A sunscreen, sunglasses and a sun cap: though only if travelling during the summer.

Ear Plugs: because cities in India are noisy. And ear-plugs keeps you from going crazy during your initial few days, as you slowly blend in.
Other Travel Essential To Carry
Tea tree oil: Mosquito bites are common in pretty much the entire country. And a healthy alternative to mosquito repellent spray is using some good tea tree oil.
A silk liner to avoid sleeping on dirty sheets: If you're a budget traveller in India, expect to find some pretty nasty accommodation with super dirty sheets in your room. And to make it worse, asking the hotel staff to change it for you doesn't really work. So instead of getting in a huff, bring your own silk liners and be happy.
A combination lock: Because hotels/guesthouses offer their own locks and keys and you need to feel at ease using your own combination lock.
Some charcoal tablets: For those visiting India for the first time, this is an incredibly effective way of stopping diarrhoea and preventing dysentery (Delhi Belly). Charcoal Tabs quickly absorbs the toxins or pathogens that are causing the problem and keeps the immunity strong.
Toilet papers: Believe it or not, toilet paper is still mostly unused in India. Only the more expensive hotels keep them. When you're out and about you will be hard-pressed to find a place that has any at all.
A voltage converter: If you wish to use any electronic devices from the United States, you may need a voltage converter and a plug adapter. However, people coming from countries such as Australia and the UK, only require a plug adapter for their appliances.  Please note that in India we use 220 volts, alternating at 50 cycles (Hertz) per second, for small appliances.
A Scarf: If travelling to big cities where the air pollution is always above the limits wearing a lightweight scarf is handy, as it can be wrapped around the mouth and serve as a primitive breathing filter. It can moreover come in handy for wiping away sweat and wrapping around your head to escape the sun.