In recent years, the rise of social media has given birth to a new profession: the influencer. These individuals have gained a large following on social media platforms and often get paid to endorse products and services. One of the perks of being an influencer is the ability to travel for free.
There's enough scope for an influencer nowadays because brands keep looking for influencers to promote their services and products.
Choose a Niche
To become an influencer, it is important to choose a niche that you're passionate about. This could be anything from fashion to food, travel, or fitness. Having a specific niche will help you build a targeted following and establish yourself as an expert in that area.
Build a Following
Once you have chosen your niche, it's time to start building a following. Social media is a great place to start. Post regularly, engage with your audience, and use relevant hashtags to reach a wider audience. It is also important to collaborate with other influencers in your niche to gain exposure.
Create Quality Content
To stand out on social media, you need to create quality content that resonates with your audience. Try to get a good camera and editing software to create visually appealing content. Share your knowledge and expertise with your audience by creating informative and engaging captions and stories.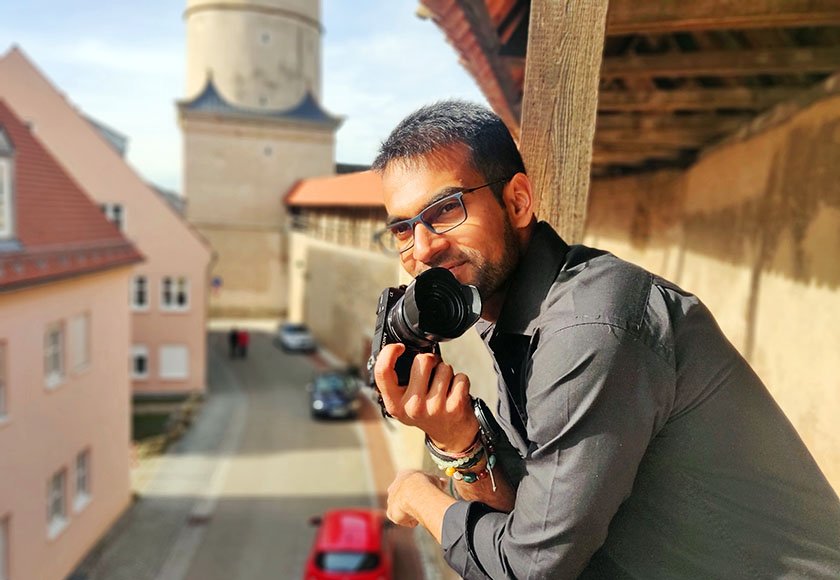 Engage with Brands
Once you've established a following, start reaching out to brands that align with your niche. Brands keep looking for influencers to promote their products and services. This includes travel products, airlines, tourism boards, and others. Start by reaching out to smaller brands and work your way up to larger ones. It's important to establish a genuine relationship with the brand and only promote products that you genuinely believe in.
Attend Industry Events
Attending industry events is a great way to network with other influencers and brands. Look for events in your niche and reach out to the organizers to see if you can attend as an influencer. This is a great opportunity to meet other influencers, learn about the latest trends in your niche, and establish connections with brands.
Join Influencer Networks
You can find many influencer networks that connect brands with influencers. Joining these networks can give you access to a wider range of brands and opportunities. Some popular influencer networks include AspireIQ, Influencer.co, and TapInfluence.
Travel on a Budget
To travel for free as an influencer, it's important to be able to travel on a budget. Try to find ways to save money on flights and accommodations. For example, use credit card rewards to earn points for free flights or sign up for travel deal newsletters to stay informed about discounts and promotions. Staying in hostels or Airbnb rentals will also make you save some money on accommodations.
Pitch to Brands
After you've established a following and built a relationship with brands, start pitching them travel opportunities. This could include sponsored trips or collaborations with tourism boards. It's important to be specific about what you can offer the brand and why you're a good fit for the project.
Be Authentic
It's important to be authentic as an influencer. Only promote products and services that you genuinely believe in and align with your values. Be transparent with your audience about sponsored content and always disclose when you're being paid to promote a product or service.
Stay Consistent
Consistency is key when it comes to building a following and establishing yourself as an influencer. Try to post regularly and stay engaged with your audience. This will make your followers stay engaged and even attract new ones. Staying consistent not only helps build a loyal following but also sends a message to brands that you're dedicated to your niche and are willing to put in the effort to create quality content.
Invest in Yourself
Take courses to improve your photography or video editing skills. Attend conferences and workshops to learn from other influencers and industry professionals. This will help you stay ahead of the game and continue to grow your following. Remember, as an influencer, your brand is your business, so it's important to invest in it.
---
Becoming an influencer and traveling for free is not an easy feat, but it's definitely achievable with hard work and dedication. Focus on building a targeted following, creating quality content, and establishing relationships with brands. Travel on a budget, attend industry events and join influencer networks to increase your opportunities. Above all, be authentic and true to yourself and your audience, and you'll be well on your way to becoming a successful influencer who travels the world for free.