In the world of ever-changing realities, we all secretly crave for some stillness in life, and with that, for visiting someplace that has been technologically forgotten and kept isolated from the real world. During my visit to Nagaland, I ended up visiting one such place — the village of Khonoma. Often regarded as Asia's first green village, Khonoma can be anybody's long-nurtured dream of losing themselves into nature's serenity.
Located only 20 km from the popular town of Kohima, Khonoma is easily accessible. Readily available taxis (in Kohima) take around 500 Rupees per trip allowing tourists to visit Khonoma on a quick one-day or a half-day tour. It is, moreover, also possible to stay in the village, thanks to a few traditional homestays.
What Makes Khonoma Special
Rural Nagaland is beautiful and friendly. The only is, it doesn't have the infrastructure for tourists — a prominent reason why many people visiting Nagaland return home without visiting anything beyond Kohima and other popular big towns like Mon and Mokokchung. This is where Khonoma makes a distinction.
Despite a small world appearance and a village culture, Khonoma offers all facilities to a tourist. The town has its own tourist center, almost every local family is eager to entertain tourists, and the many sustainable tourism efforts like the availability of dustbins and public toilets at people's disposal moreover adds to the experience.
Khonoma also offers experiences like birdwatching, trekking or simply rejuvenating oneself amidst a setting where chirping of birds and crickets and the burble of torrents dominate the soundscape. And if something is still missing you always have the local Angami tribe to learn more about. Explore their achievements in moving ahead from their own traditions and creating a more conserved and sustainable ecosystem. Get a glimpse of their lifestyle and understand how a tribe (the Angami Naga tribe of Khonoma) that was once known for largely depending on nature for their food and hunt on a mass level, gave up on their centuries-old practices and ended up being eco-activists. And this is the quaint village of…
Khonoma, in pictures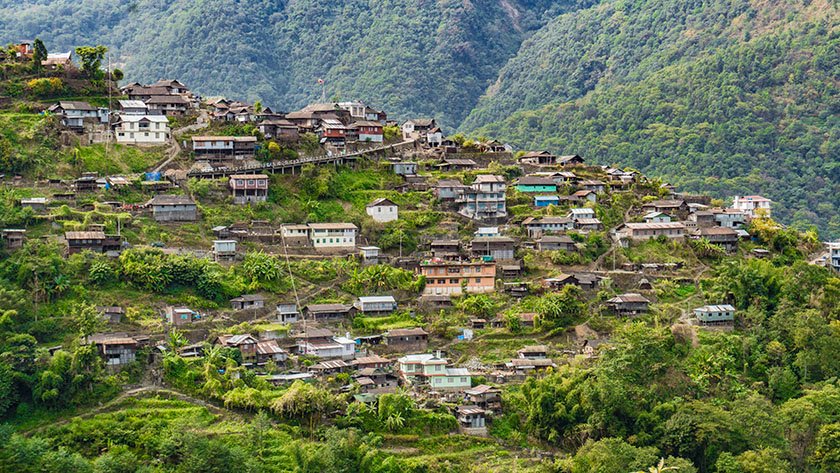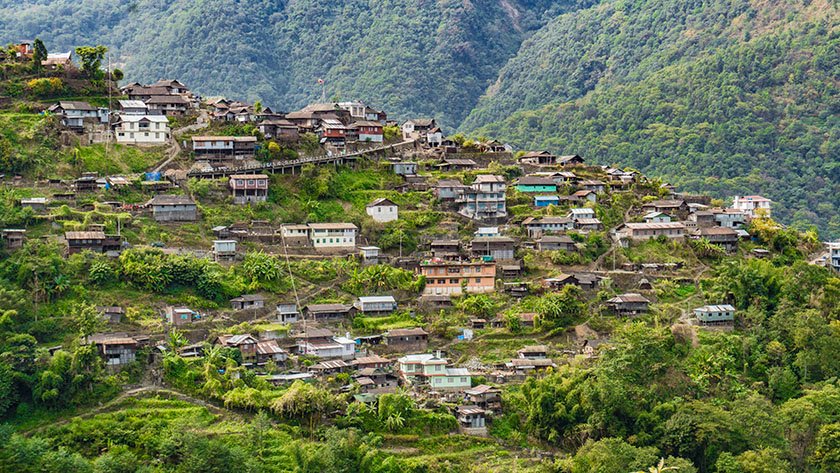 As seen from the other side of the valley, the village of Khonoma is surrounded by a thick canopy of a natural green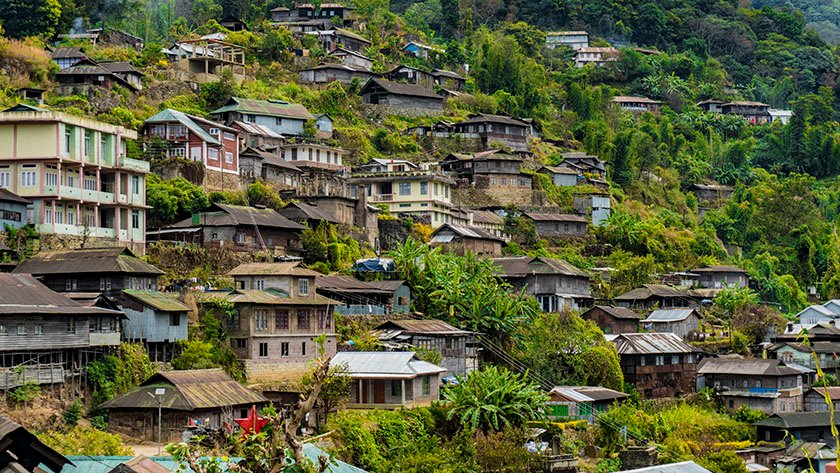 As a part of the Green Village Project, all the roofs were painted green few years ago, but now the paint has slowly peeled off giving all roofs a rustic and a more traditional appearance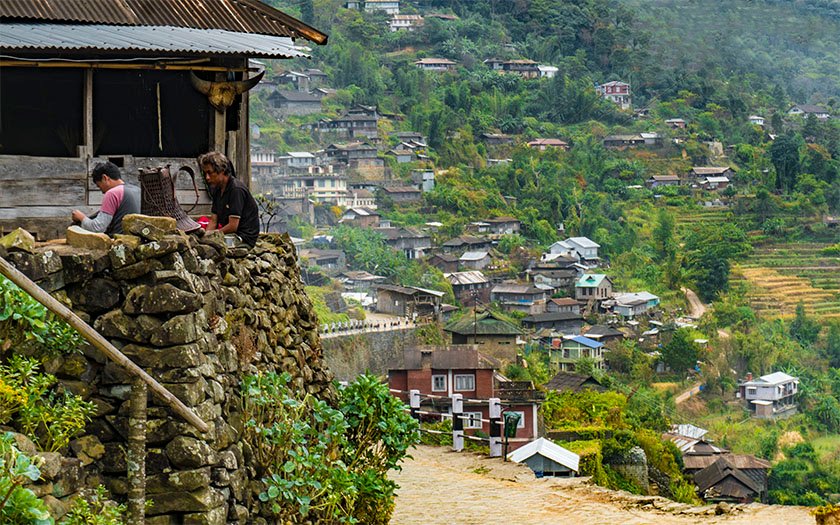 Most village houses here are made of mud flooring and bamboo walls — with a small fencing made of stones surrounding them. A unique thing about the Angami tribe living in Khonoma is that they bury the dead relatives just outside of their house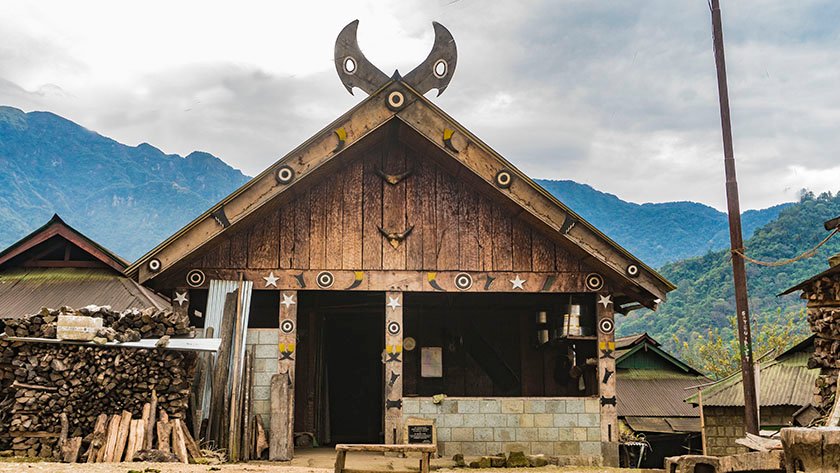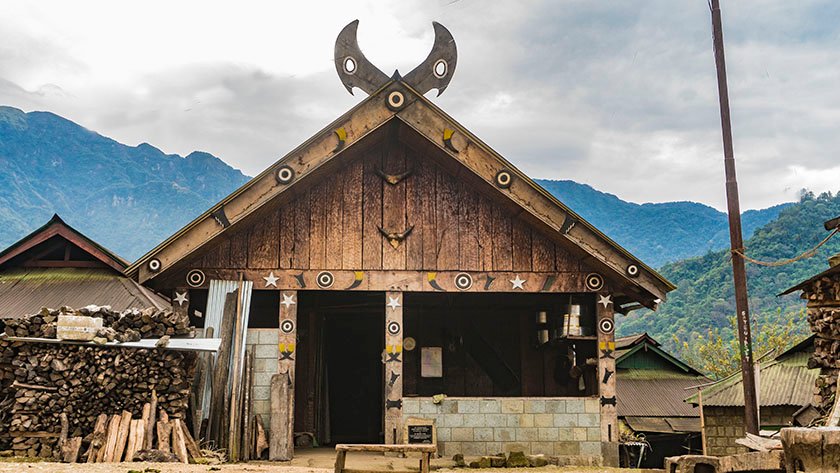 The Morung (or the traditional community house) at Khonoma Village. Acting as an educational institution, a Morung is where young boys and girls would gain their first few lessons of cultural & traditional knowledge through folk music, dance, folk tales and oral traditions. During the time of war, they were also used as used as guard-houses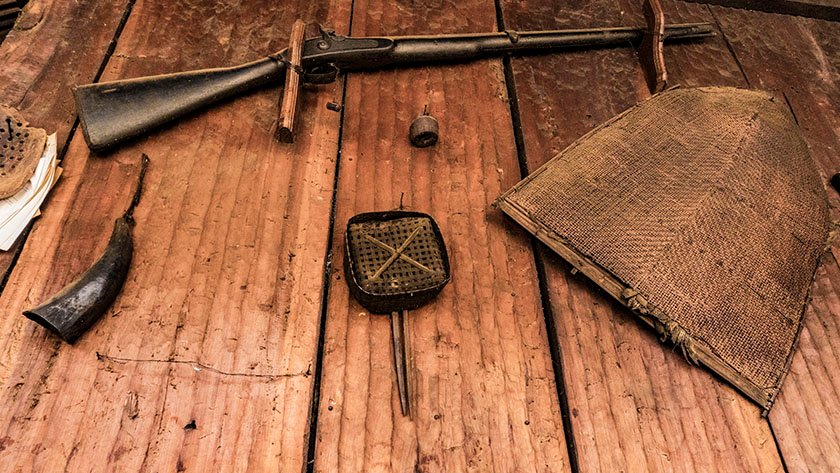 Some rare artefacts that are now restored in the Morung in Khonoma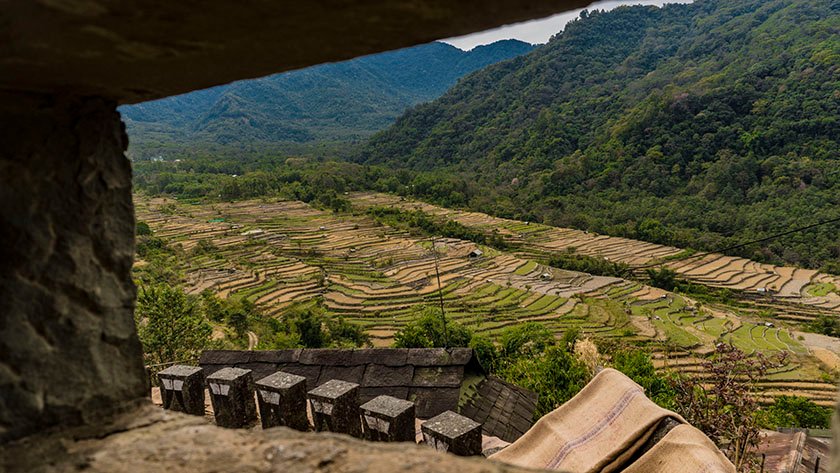 Terrace paddy fields in Khonoma — setting a juxtaposition with the surrounding jungle
It's lovely to see how Khonoma has been carefully designed & looked after. With a bit of available space being covered in a careful green, walking in Khonoma makes it for a memorable experience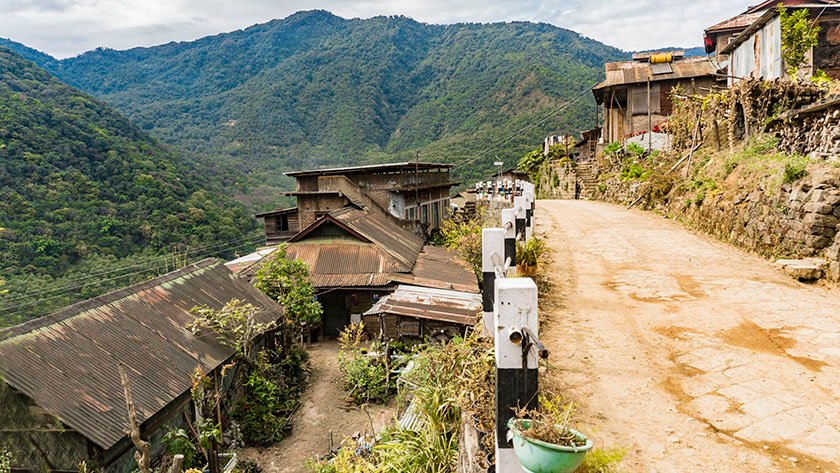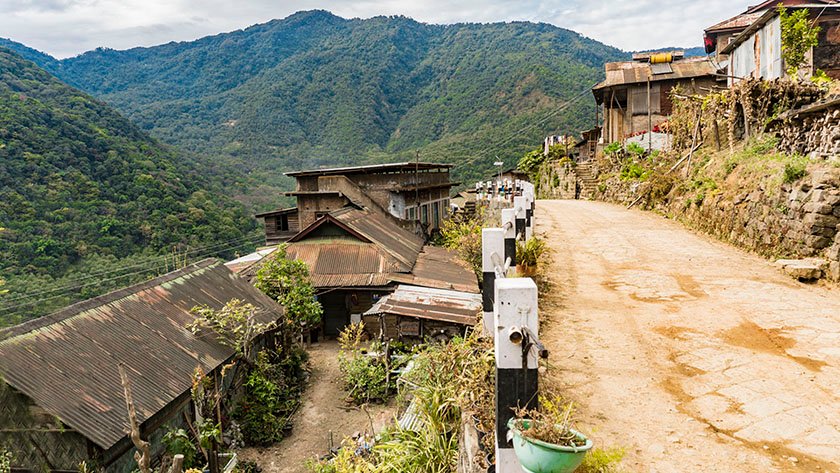 One of the many properly installed walkways in Khonoma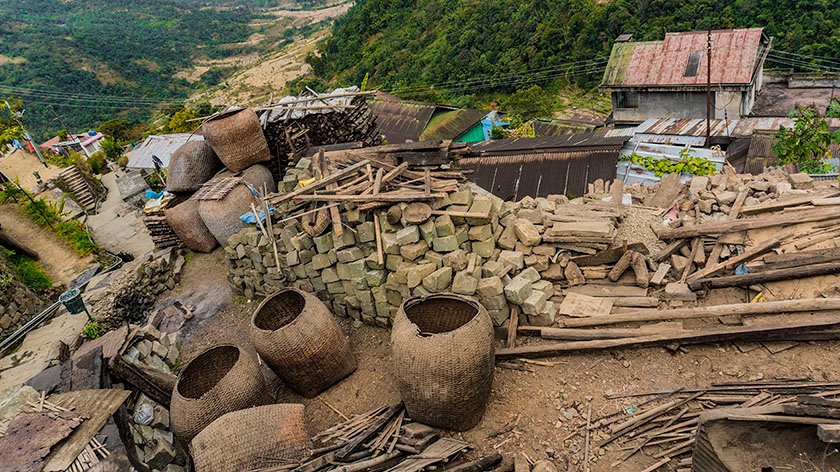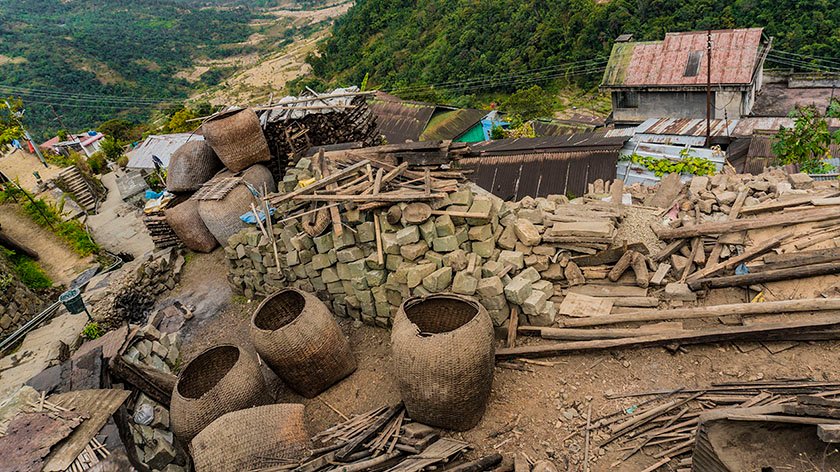 With zero non-degradable waste, finding a forgotten piece of plastic anywhere (even if it's a dump yard) is a rarity here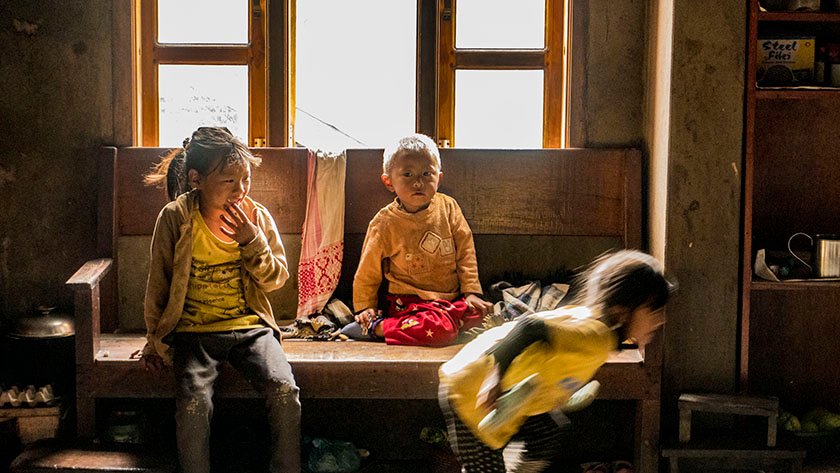 Local families in Khonoma are always welcoming tourists. With all due respect, feel free to peek into a house, share smiles and freeze some kids in action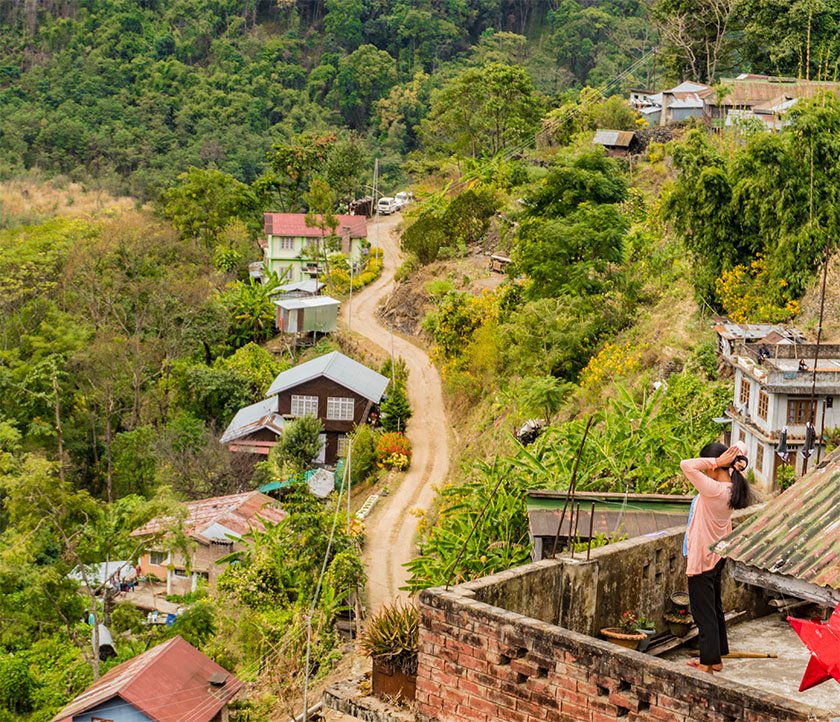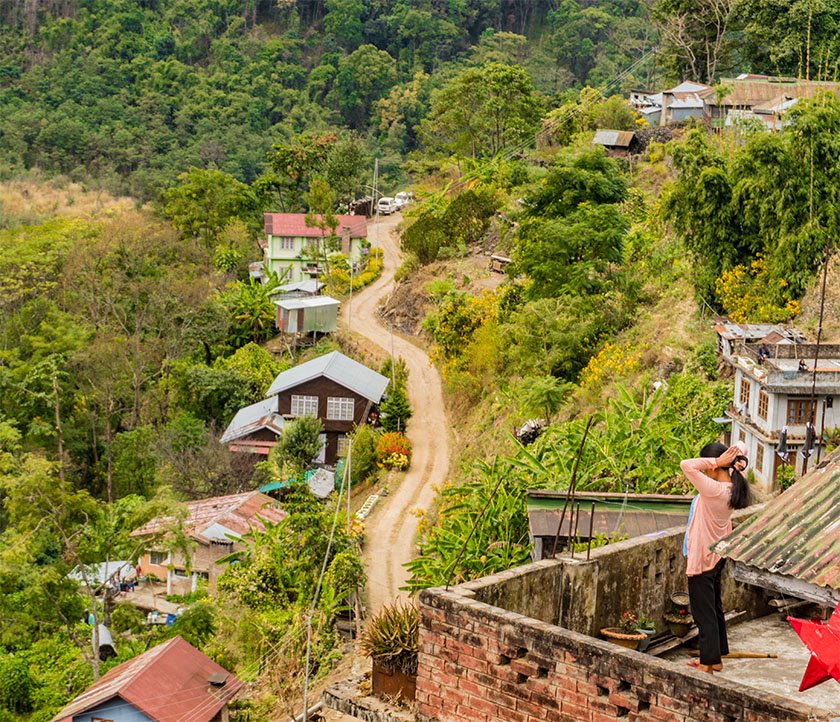 A fresh morning in Khonoma with expansive views of natural forest from ever terrace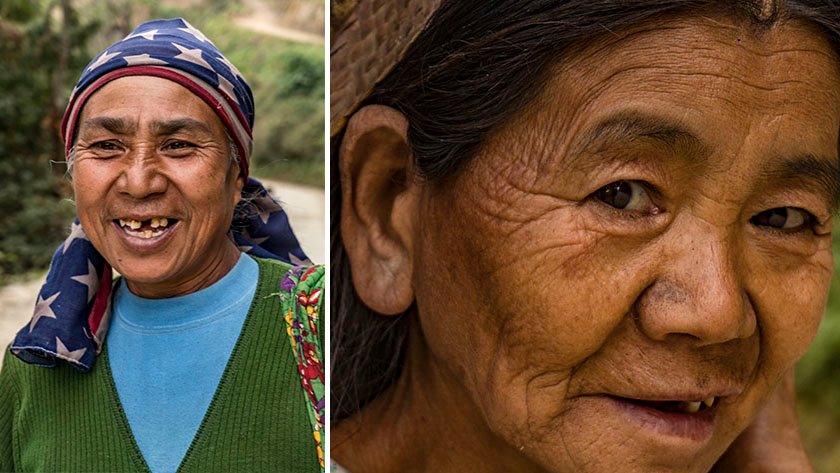 The beautiful people of Khonoma, always ready to smile and strike a (though often confusing) conversation
---
More on Nagaland: Hornbill Festival In Pictures | Pfutsero: The Highest Civilized Town In Nagaland