Struggling with the idea of whether you should visit Chail or Shimla on your next holiday? Wondering which one is better among the two? Well, this blog is for you!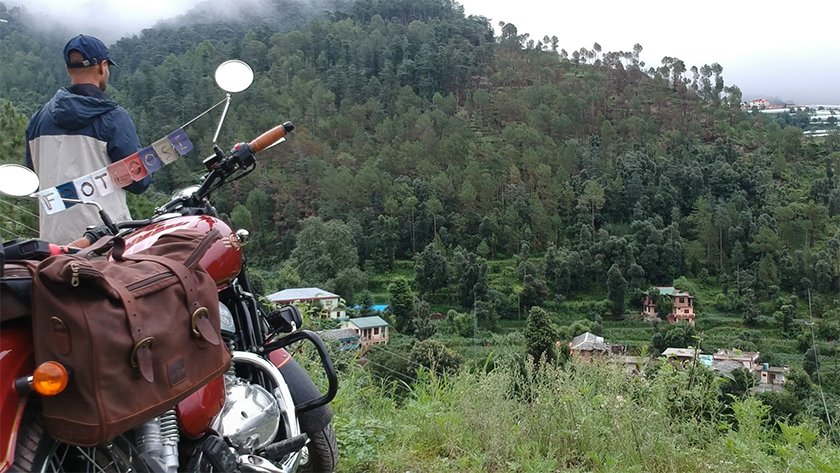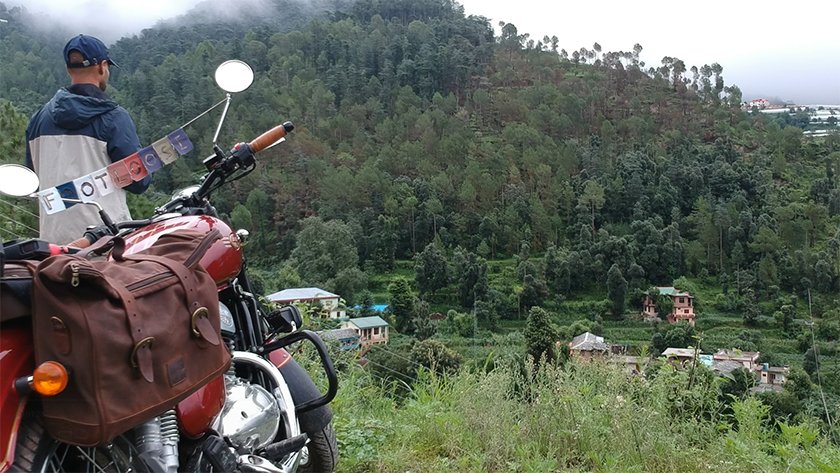 During my recent 1-month monsoon ride across Himachal Pradesh, I happened to visit both Chail and Shimla. And it was my second visit to both the places. Where I loved Shimla for it wasn't overwhelmingly crowded (for a change) as I never hit anyone's shoulder despite wandering around on its mall road for about an hour, I adored Chail for an even more peaceful experience.
During the months of monsoon, Shimla and Chail felt (almost) equally enjoyable. But, for a different reason!
The First Visit
The first time I visited Shimla, it was during the peak tourist months of May and June. I had just returned from the UK (after living there for 3 years) and wanted to see what Britishers have left behind in India. It was a solo backpacking trip – the kind that starts with exploring a place in the morning and ends with listening to the symphony from the crickets in the night. But my experience was unlike any of it. Shimla was chocker with tourists. It was loud, confusing and overpriced. I found more people in Shimla than I find in New Delhi on a weekend, with younger people going haywire after a few drinks and older ones wincing about it.
The Shimla I was hoping for was somewhere missing.
Frustrated, I left Shimla in just a few days and escaped to Chail (despite Chail not being on my travel list). Though in the months of May and June, Chail was pretty crowded too, it didn't feel as maddening as Shimla did. There were still possibilities of finding a peaceful corner and having some 'me time'. The only problem was, Chail didn't have much to offer.
From Chail Palace to Mall Road, everything was so tiny and small – especially now that I was comparing them with similar places in Shimla.
Shimla Is For Bucket Listers
From architecture to walking trails to shopping, Shimla has something for everyone. In fact, there is so much to see and do in Shimla that you need at least a week to explore it all. Shimla is the state capital of Himachal Pradesh and was the summer capital of British Raj in India – naturally, there can't be a better place, at least in Himachal Pradesh, when it comes to the number of tourist highlight.
Having said that, if you are a kind of person who wants to see and do too much on your holiday, Shimla is the better choice. The only problem is the waves upon waves of tourists that make it too hard to enjoy Shimla without a little struggle.
Your holiday experience in Shimla will come along with dealing with a massive crowd, that, in every sense and measure, affect your overall experience. When in Shimla, forget the idea of peacefulness. And that's where Chail comes in picture.
Chail Is For Nature Lovers
Though don't get into fantasies, and be known that Chail also gets pretty crowded for most of the time of the year. But if you're comparing the two (Chail and Shimla) it won't be wrong to say that Chail is for nature lovers.
Beyond an unexciting mall road and the boring King's Palace (save your 100 Rupees and don't go inside the Chail Palace), Chail has quite a few nature trails to enjoy. If nothing, there is no dearth of finding a peaceful corner in Chail (even in season time) and enjoy the serenity of mountains.
So, when we compare the two places, Chail and Shimla, Chail offers much better chances of finding peace and tranquility than Shimla. It is moreover surrounded by a dense deodar forest, that, in fact, completes your Himachal Pradesh's wilderness experience (of losing yourself in tall deodar forest).
Both Can Be Enjoyed Best In Monsoon
This time, as I visited Chail and Shimla, one after the other, I found that Chail and Shimla can be best explored in the months of the monsoon – when the crowd is the least.
Unlike my last visit, this time, as I ended up in Shimla in monsoon, I didn't find myself too lost. Its mall road was breathable and highlights state library and Christ church were not crammed with people. Most of the crowd, as I roamed and explored the mall road was of local families.
Similarly, Chail looked even more breathable. During my 2 days stay in Chail, I hardly found any tourists around. The entire vibrancy of the wilderness, with an added green and fresh smell of the jungle, was just a plus.
So What Am I Suggesting: Chail or Shimla?
Because for most of us, the idea of visiting mountains is finding peace and tranquility (while ticking off some popular highlights at the same time) I will suggest staying in Chail and doing a day trip to Shimla.
From prices to the exclusivity of the place, Chail offers a much better experience when it comes to staying. What's better is, parking and getting to Chail is not a daunting experience as dealing with Shimla's traffic and later finding parking there, actually is.
Additionally, if you follow the main highway that connects Chandigarh to Shimla and goes straight to Shimla, the drive isn't very picturesque, but Chail to Shimla drive is meant for a memorable drive.
So yea, both Chail and Shimla offer a different experience. Stay in Chail and save some money. Do a day trip to Shimla, explore its highlights and enjoy a beautiful drive that is Chail-Shimla Road.
Here's the video of my Chail to Shimla ride where, after staying in Chail for 2 nights (whose video you can watch here) I stayed for 2 nights, 3 days, before continuing my journey towards Chanshal…

What do you think of Chail and Shimla? Which one did you find better?