Everyone deserves a nice and relaxing vacation. But this sometimes isn't the case because of the stress that comes with planning a vacation.
Having an expert travel agent by your side allows you to enjoy your holiday without worrying about That Planning Part.
For example, if you're planning a trip to Europe from India, you need to plan at every stage. From applying for a Schengen visa in India to booking a flight there's a lot to do. And that's where a travel agent comes into the picture — if you want to skip the planning part.
I know I often discourage the idea of hiring a travel agent and endorse self-planning, sometimes, there's an exception. For example, I have written this blog on top travel agents in New Delhi to choose from — because I am from Delhi, and I know a few trusted agencies.
Moving further, in this blog too, I will share with you some of the top benefits you enjoy if you choose to hire a travel agent to plan your vacation.
Benefits Of Hiring A Travel Agent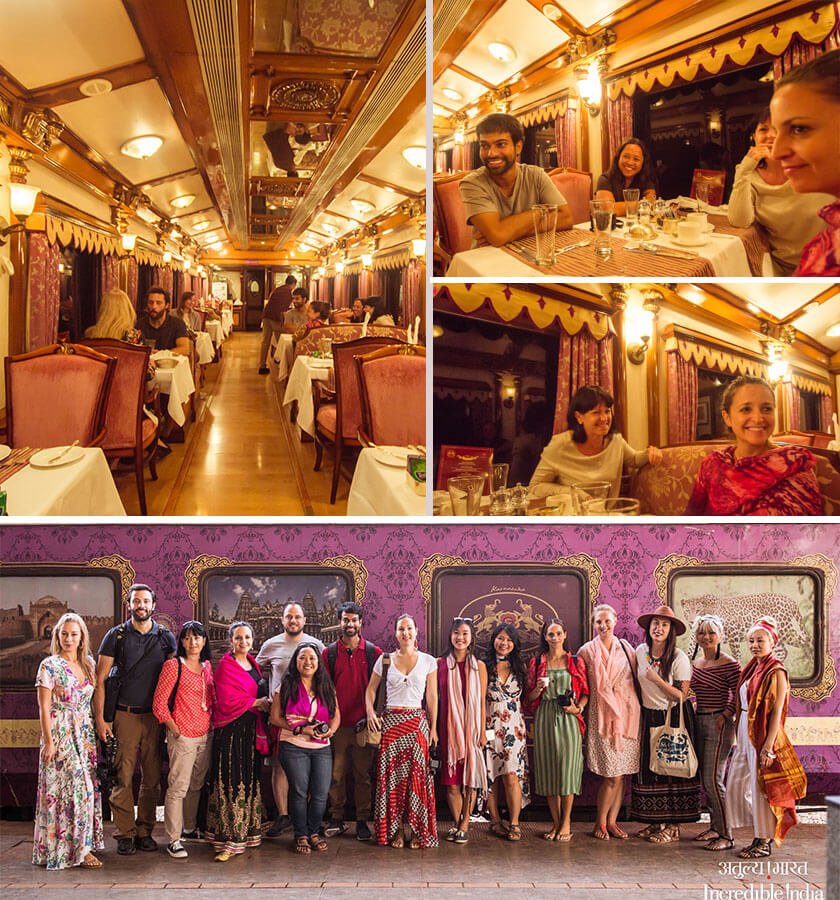 1) They are experienced
Travel agents are experienced when it comes to travelling. This is their field. They send thousands of travellers every year to various destinations across the world. They have personal experience in transiting most of the world's major airports.
This extra experience can be beneficial to you. It can help you save time and money and even see things that you could not have found on Google.
Working with an experienced travel agent can make a huge difference to your holiday.
2) In-depth knowledge
Travel agents have in-depth knowledge not only about tourist destinations across the world, but they also know the nitty-gritty of travelling, and how to make it as fun as possible.
Travel agents continuously educate themselves to make their client's holidays and travel plans the best way possible.
They achieve this by attending ongoing educational training in changing travel trends, attending consortium sales meetings, and reading materials and staying up-to-date on consumer trends.
3) They save you time
Planning a trip requires a lot of time because you have to search for valuable information online to make your holiday more exciting. This usually involves looking for the best locations to visit or hotels to stay in and this can take a considerable amount of time.
Aside from that, you also need to book for flights or trains and ensure that you find the best flight deals to Tokyo, if you are planning to visit Tokyo.
To avoid all these hassles, the best thing you need to do is hire an expert travel agent to plan your holiday. An experienced travel agent will look after all the necessary planning aspects to ensure that you enjoy your vacation.
4) Personalized service
A professional travel agent will always listen to the client's needs, wants, and dreams because they want the client's trip to be a success.
You may approach the agent with a certain vacation on your list, but they may show even a better one that didn't even cross your mind. What the travel agency does is that they basically take what they hear from the client and create a travel experience that suits the client and the type of trip the client is taking. And that's what differentiates a good travel company to a bad one.
While hiring a travel agency make sure they're best in class. Hiring an innovative travel agent is more important than hiring a cheaper one. Here's a great report you may want to see to find out how some of the top travel agencies in the world are doing statistically.
5) You will enjoy round the clock assistance
Taking a vacation is a dream come true for many travelers. However, life is uncertain, and something bad might happen on your vacation that you never expected. These are the times when an experienced travel agent will come to your rescue.
To resolve any transportation issue or meet your accommodation need in an emergency situation, a professional travel agent will always provide you assistance.
5) You will enjoy some added perks
Travel agents who book many holidays can access perks that you might not have access to. That's because the travel agents have built a solid relationship with hotel chains, airlines, and even cruise lines.
Whether it's reservations at a nice resort or room upgrade, travel agents usually add perks into your vacation plan.
If you are placing a trip for a special occasion such as an anniversary or marriage proposal, a travel agent has access to the people or resources to help you plan the event.
6) It can save you money
Since the travel agents have experience when it comes to booking trips, they can help you save money while travelling.
For instance, they have access to vacation deals that may save you money. They also know the economical days to fly and when a client should book a flight.
Furthermore, they have connections in many areas so you can easily access some exclusive travel discounts.
Travel agencies can use their established association or even bargaining power to negotiate for lower rates and provide more favorable travel facilities which otherwise you wouldn't have acquired on your own.
7) Stress-free traveling
Whenever you are planning a trip, your main aim is to have a trip full of fun. But this may not be easy if you decide to plan your trip yourself. You could end up forgetting crucial documents. This is where the travel agents come in. Other than scheduling your trip, they will also ensure that you have the proper documentation.
The travel agents plan your trip from scratch and all you ought to do is follow the plan that's prepared for you. Anything can go wrong in your trip that you least expected. But knowing that there's an agent who will be there for you anytime you need assistance can make you feel at peace. And you will enjoy your trip.
So if you want an exciting stress-free trip then save yourself the headache by hiring the services of a travel agent.
Conclusion
Hiring a professional travel agent is the best thing that you can do to ensure you have wonderful travel experience. There are many benefits you will enjoy if you choose to work with a travel agent. The travel agents will plan your entire trip according to your needs.
Many travelers work with travel agents because of the time and cost savings they offer. Other than the benefits mentioned above, there are many more benefits of working with a travel agent.
So if you want your trip to be more memorable, don't hesitate to contact a traveling agent.
Got more reasons for hiring a travel agent? Want to share a rewarding travel experience? Spill in the comments below.