This is a guest post by Luna Anderson from Hikertrack.com, a blog about outdoor activities.
Last year she backpacked across a few countries in Southeast Asia and learned that travelling in that part of the world can be a lot more different and challenging at the same time if you just happen to be a solo woman hailing from the West. Sharing her knowledge with all those solo women planning Southeast Asia, this is what she has to say…
Travelling in Southeast Asia is quite hard as it is. Obviously, you are likely to investigate one of all culturally-rich and also adventure-filled locations in the world. The experience can be overwhelming — and being a single woman backpacker provides an entire mass of more worries into the mix. For beginners, for example, the biggest worry is being secure out there. They want to make sure that they understand the local customs.
So if you're a solo women traveller wanting to visit Southeast Asia, you're at right place. Here is an overall bunch of best suggestions for you to backpack Southeast Asia:
1) Haggling
Effective bargaining is a form of art, without a doubt, journeying on a tight budget and bargaining go together. Bargaining involves the common understanding which we all want the lowest price, it is only a matter of who is the most willing to wish for this.
Both the buyer and seller should feel pleased with the end price and take pleasure in the game at the same time. Simply take into account — in case you are coping with the individual who created the product you want to purchase — do not belittle the craftsmanship so that you get a price reduction.
2) Couchsurfing
Obviously, Couchsurfing (or using other hospitality networks like Workaway) is not an idea which is going to tickle each and every traveller pink. This is not something for everybody, but, there is a lot of outstanding benefits of registering for a plan similar to this. It's certainly the greatest opportunity to cut costs; however, there are so much more to take into consideration.
Local Hangouts
The host family can take you to any or all the amazing local hangouts, the top restaurants, quite possibly the most amazing vibey bars, show you all around and offer you a chance to see life like a local by going to places which may otherwise not have been mentioned in guidebooks.
Moreover, as I always say, travelling is not just ticking off all the historic places out of a claimed guidebook; it is to enjoy cultures, taste new food and notice different lifestyles across the world.
Meeting Interesting And New People
It is one of the best reasons to use hospitality networks. Using platforms like Couchsurfing, you get to connect with so many fascinating people, most of whom end up being your lifelong friends.
3) Camping To Cut Down The Accommodation Costs
In Southeast Asia, it's not officially allowed to camp in national parks, but as it goes with Asia: everything is possible there. I have personally camped in beaches in Thailand and Singapore, and I loved the experience. If you want to camp overnight, it will be best to pick an isolated spot near a lake or a river, but remember to clean all the trash when you leave.
4) Hitchhiking
Actually, it's quite hard to hitchhike in some Southeast Asian countries like Vietnam or Malaysia. When you hitchhike, people think that you're catching a taxi or a bus, they don't stop. They don't know what hitchhiking means but give it a try, maybe you will meet a kind driver who's willing to give you a free ride.
I've had a few great experiences hitchhiking in Vietnam. Speaking of my experience, hitchhiking is more successful in Vietnam and Thailand than in any other southeast Asian country.
5) Street Food
Diverse and colourful, street food is one of such travel experiences which one can easily find in towns and cities all over the world. It is generally handy and inexpensive; however, its charm goes far beyond that.
Also, street food can be very simple but absolutely delightful, and it is frequently a good way to taste some genuine local delicacies. Connecting to locals around little but busy street stalls will create new opportunities and result in unforgettable experiences.
In some nations, no matter if you are the typical foodie or not, you can find that your hunt for wonderful street food turned into one of the memorable experiences of your journey. And it is so true when it comes to southeast Asia.
6) Safety Should Be Your First Concern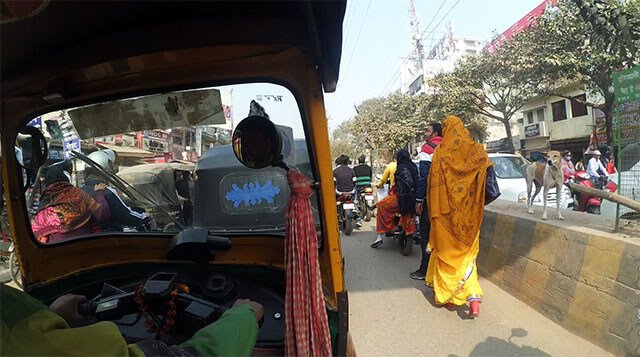 I had to face some problems regarding my safety while backpacking. I didn't pay much attention to the requirements of safety and as a result, I became the victim of some snatchers who made me suffer considerably.
However, I was lucky enough that I could recover myself easily as I followed some most important safety tactics.
Even though there are a lot of important things to search forward on your Southeast Asia journey, the very first thing to think about is remaining secure out there. However, as a famous place to go for visitors, you will not run into any kind of risk; yet, it is usually ideal to be prepared.
Overnight Buses
When in southeast Asia be careful of your things while travelling overnight. I've had a few friends who were mugged during their night journey. So be watchful!
Frequent Thieves
An excellent security suggestion is to take a cross-body bag with you on your journey. Thieves in Southeast Asia, particularly in Vietnam, are proven to drive past on bikes and snatch the handbags. Cross-body luggage makes certain that your valuables are safe with you all the time.
7) Southeast Asia Manners
I faced another big problem during my visit. It became quite hard to communicate with the local people as they were strict in their manners. If they find you not obeying their manners then possibly it can be hard to get help from them.
Ultimately, it is vital that you keep in mind a few important MANNERS whenever you are dealing with local people. We have currently covered temple attire (cover knees and shoulders), however, there are some more you have to be careful about.
Shoes Off
In the Southeast Asian states, shoes have to be removed prior to getting into a building. This could differ from shops to the internet cafes but a general guideline is to look out for shoes aligned outdoors.
Master The Language
Should you be performing the traditional backpacker loop around Southeast Asia, the majority of people you experience will certainly be quite smooth in English. But just for your own sake, it's useful to know a few local phrases.
You can do your research before visiting every country and learn how to say Hi, goodbye and thank you in the local language.
Got more tips for solo women travellers in Southeast Asia? Please share in comments below!