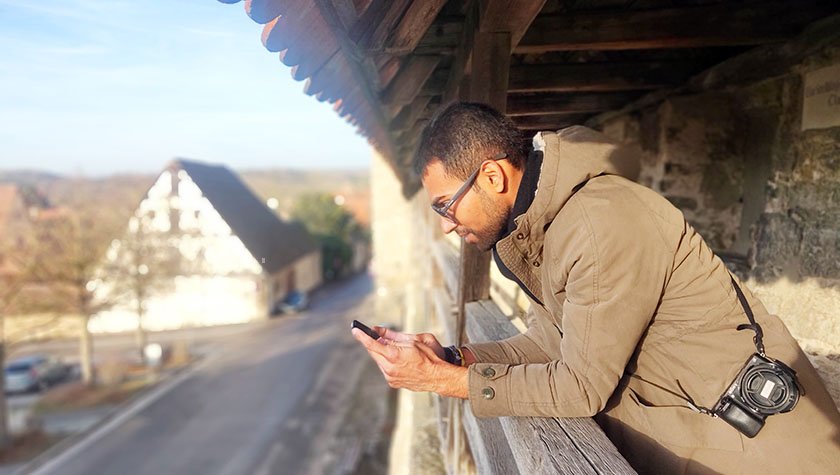 Travelling is an education in itself — few things are more intellectually stimulating than planning precise routes, finding affordable tickets and accommodation, meeting new people and immersing yourself in unfamiliar cultures.
But during a long-term sabbatical, fatigue can set in after a while, which sparks a mental slump for some adventurers that means they might not be feeling as focused and fresh as usual.
Fear not — these five ways to brain train while travelling will keep you feeling sharp as a tack and brilliantly on the ball.
Rubik's Cube
The Rubik's Cube was invented in 1974 by Hungarian architect Erno Rubik, who originally envisioned it as an educational model for explaining three-dimensional geometry. It's since become a favourite brain-teaser for millions of brainboxes worldwide and because it's so compact, is the ideal travel companion for tuning up your spatial skills and manual dexterity.
If you're tempted to take up this challenging hobby again, pop a cube in a corner of your rucksack and play with it. I have seen a lot of travelers travelling with a Rubik's Cube and playing with it (which not only pass time but also stretch brain muscles) whenever they have time. I have, personally, tried it in the past and loved it. There are different versions of Rubik's Cube. Once you solve the 3*3 Rubik's Cube move to a 6*6 Cube and so on.
Download a Quiz App
If you're a fan of TV quiz, you can also download a quiz app. A quiz app won't only keep you close to the real world and improve your knowledge but also keep you entertained.
There are hundreds of Quiz apps available for Android and iPhone. I have personally used quiz apps a lot during my solo travels, and have particularly loved the app called The Chase app (Available on Android). It helped me boost your general knowledge while on the move and perhaps even build enough confidence to take the plunge and appear on the real-life version whenever I returned home.
Audible
Reading widely from a variety of texts is a terrific way to keep your synapses sizzling, but the most convenient way to take in books while travelling might be in their audio incarnations.
Millions of titles are available — for instance, you can listen to Proust's Remembrance of Things Past on Amazon's Audible service while you wind your way around the world and learn everything imaginable about ennui and the time-twisting power of tasting madeleine cakes.
Blinkist
For an audiobook experience at the other end of the brevity scale from Proust, try the Blinkist app.
This handy service condenses key takeaways from the world's best nonfiction books into easily digestible 15-minute segments which you can listen to at any time, anywhere.
If you're into self-help books or business thought leadership, Blinkist is a brilliant idea.
Anglia Ruskin Distance Learning
Provided you're disciplined, it's possible to complete an online degree while travelling long-term — many mainstream universities now offer online equivalents of popular courses which can be taken from anywhere with a decent Wi-Fi service.
For instance, studying with Anglia Ruskin Distance Learning can earn you a qualification in digital marketing or project management — skillsets which are in demand anywhere in the world.
Adopt these five ways to brain train while travelling and your faculties will be firing on all cylinders.
That's my list! Share your own brain training tips in the comments section.