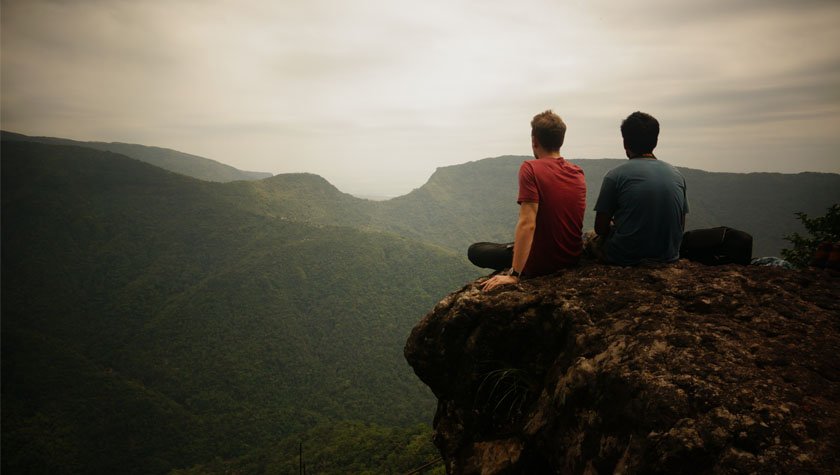 Last year I had the opportunity of doing the Hamta Pass trek in the Indian Himalayan region. It was a great 5-day trekking experience that took me to amazing mountain landscapes, with a little more introduction to the beauty that the Himalayas has to offer. The experience was undoubtedly refreshing and, to be honest, slightly educating too. During those 5-days I saw at least a few dozen tourist groups — of nearly 10-15 people — all wanting to take back home the memories of their lifetime.
Where it was indeed a great feeling to see so many people, especially the young urban ones, now taking to mountain outdoors, wanting to enjoy the thrill that comes from trekking the mountains, the fact that the pressure that over-tourism is bringing on the fragile mountain environments was quite disturbing. During those 5 days, I saw more plastic trash struggling to decompose and become nature again than I saw in big towns like Manali or Shimla put together.
Though I understand that curbing tourist inflow can be an effective and the quickest way to control this problem (as the government did in Kasol, Malana, and other regions of Parvati Valley, in Himachal Pradesh) what can be more successful in long-term, and a rather wise approach is following the ethical and eco-friendly ways when it comes to trekking in the Himalayas. Because just like any other problem, the solution to this problem too, lies when individuals like us will take the matter in their own hands, and act responsibly.
Trekking In The Himalayas The Ethical & Eco-Friendly Way
With the growing number of people visiting the Himalayas for trekking and other recreational purposes, the pressure on the fragile mountain ecosystem is growing too. Many of us, both knowingly and unknowingly are bringing harm to the mountains.
Visiting the mountains, and trekking in the wilderness is undoubtedly a great experience. And no one is asking anyone to not do it. But if we want the ecosystem to stay beautiful as it is today (and if we want our children to explore its beauty as we did) the least we can do is follow the concept of "Ethical Trekking" and refuse to trek with companies that don't follow these basic concepts :
1) No Fixed Camps: To tell you a truth, traditional trekking involves no fixed Camps. Fixed camping is a bane to mountain ecosystem, especially those that are established in the wilderness, because even if fixed, they are temporary in nature and organisers often don't really care about the surrounding land, because in few months, after the trekking season, they are leaving the place behind. Fixed camping is a bane which has been bought about by large trekking companies and aggregators.
To make sure you're camping the ethical and eco-friendly way, always set up your camp at afternoon and decamp the following morning. Fixed camps are a bane to the Mountains and cause untold immense damage. Do not go with a company that follows a fixed camp format. The environment will thank you for it.
2) No Instant Noodles: I don't understand the fascination behind eating Maggi in mountains. I mean if I am visiting an offbeat himalayan village located 900 km away from New Delhi, at a remote location, some 3000m above sea level, I would like to eat and drink what local people are eating. Eating Maggi or a pack of crisps that I can find at every corner in New Delhi is a waste of an experience, on top of all the plastic waste they leave behind.
Say no to your favorite brand of Instant Noodles when in the mountains. Their plastic packaging is one of the most polluting things up in the mountains. Always check the menu and refuse to have these. Stick to rice, dal, chapati and other local delicaies. Keep energy bars and dry fruits for some quick nibbling.
3) Look After Porters: In the entire trekking business, the porters are the most hardworking and least paid people. I understand there is nothing we can do about the pay but we can at least make sure that they are getting the same food that we are getting, and and their sleeping conditions are satisfactory.
Another thing you can do is making sure your porter isn't carrying more than 25 kgs, as that is not allowed lawfully.
If your porter is carrying more weight, ask your company to hire another porter, or, as a noble person, help him share some load off his shoulder — maybe stick that extra water bottle in your backpack.
4) Look After Ponies And Mules: Make sure that the pack animals are not over loaded. To make sure they are not, just study their steps for half a minute or so, and you will naturally understand if they're having difficulty in walking.
Also watch out for any sign of injury or illness in them. They are an indispensable part of your team. You need to watch out for all team members.
5) Take Back Your Non-Biodegradable Waste: Naturally, the first thing that comes to our mind when we talk about the ethical and eco-friendly ways of travelling in the Himalayas is leaving no non-biodegradable waste behind. Bring back whatever plastic you're taking to higher mountains to the nearby town (the best thing to do is bring it all back to your city) or village where it's disposed of. I mean we are all well aware that even at the bases there is no proper disposal system but its much better than leaving it up there on the mountains and not only harm them in a long run, but also spoiling their beauty instantly.
As for human waste, in an ideal situation even that should be bought back, but since situations are not ideal you should at least dig a small hole in the ground, make a temporary compost pit, and do your waste there. Always cover the human waste with mud. Never do it near a river or some other water source.
These are the top 5 things that instantly come to my mind thinking of ethical and eco-friendly ways while trekking in the Himalayas. Do you have anything to add in the list? Please share in comments below!