Kerala holds enough charisma with its stunning beaches on the Malabar Coast, green patches of coffee and tea plantations in the east, and the many intertwining backwater canals that can be found all across the state. Rich in heritage, abundant in wildlife and tropical charm, Kerala will give you that relaxing, laid-back vacation, that you are looking forward to. And for some quick assurance, here are my top five hand-picked destinations in Kerala:
Bekal: Located in the Kasargod district on the west coast of Kerala (about one and a half hour drive from Mangalore) Bekal boasts of many scenic attractions and an offbeat holiday experience. Attractions like the Bekal Fort, a feisty beach and calm backwaters moreover always add to the experience. Enjoy the sun-kissed beaches from Bekkal Cliff and coconut palms that sway in the breeze with a view of the emerald ocean on the horizon. And if you're planning a short visit only, look no further than staying at Taj Bekal. Spread across 26 acres of beautiful open space, with an amazing view of the sea & backwaters, Taj Bekal is a visual delight.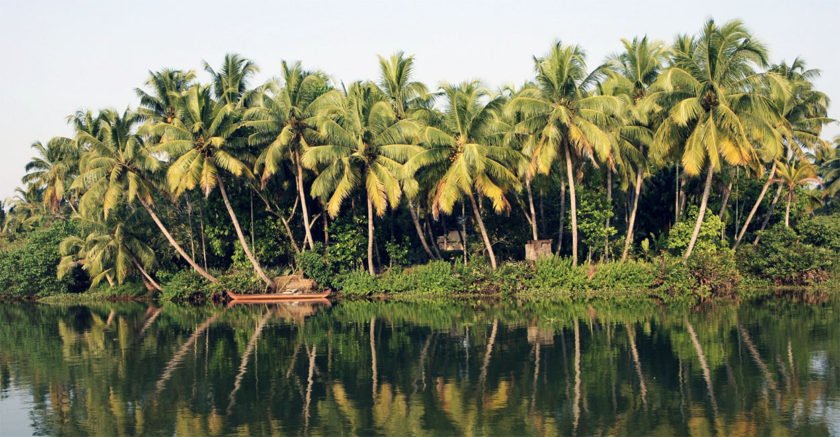 Periyar Tiger Reserve: Thekkady is home to Kerala's largest tiger reserve. The Periyar Tiger Reserve is also home to the Indian elephant, deer, wild boars, and lion-tailed macaques. Enjoy the popular boat rides in this park and stock up on spices and herbs when you pass by the spice town of Kumily. The reserve is known for its treks and walks as it encompasses most of Thekkady.
Further Reading on Kerala: Kerala Travel Guide
Anamudi: In Kerala's Idukki district lies the Anamudi Hills which stands at 2,695 meters and is the highest peak in South India. The hillside is filled with several flowers, shrubs, and wildlife that are unique to the region. The view at the top is breath-taking with large amounts of tropical forests that deck the landscape. Tigers, leopards, macaques and the langur are found in this region.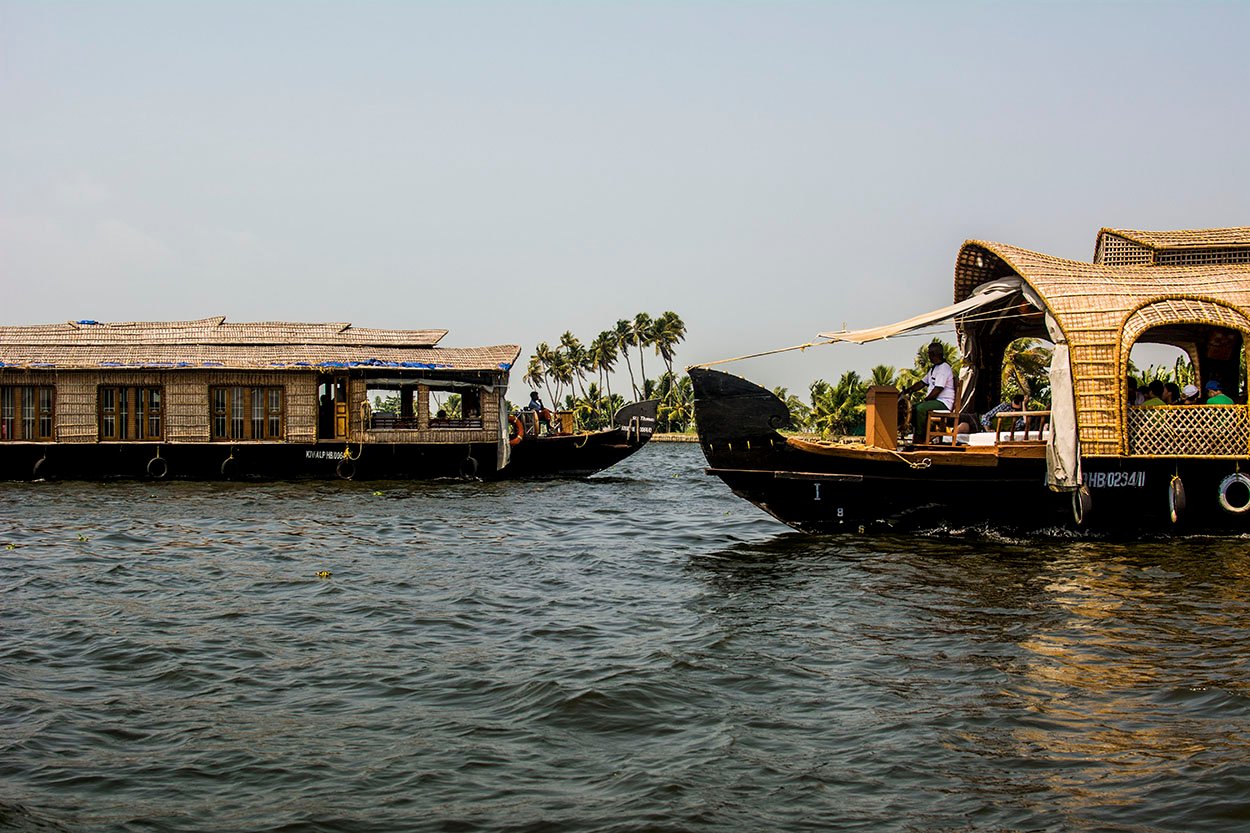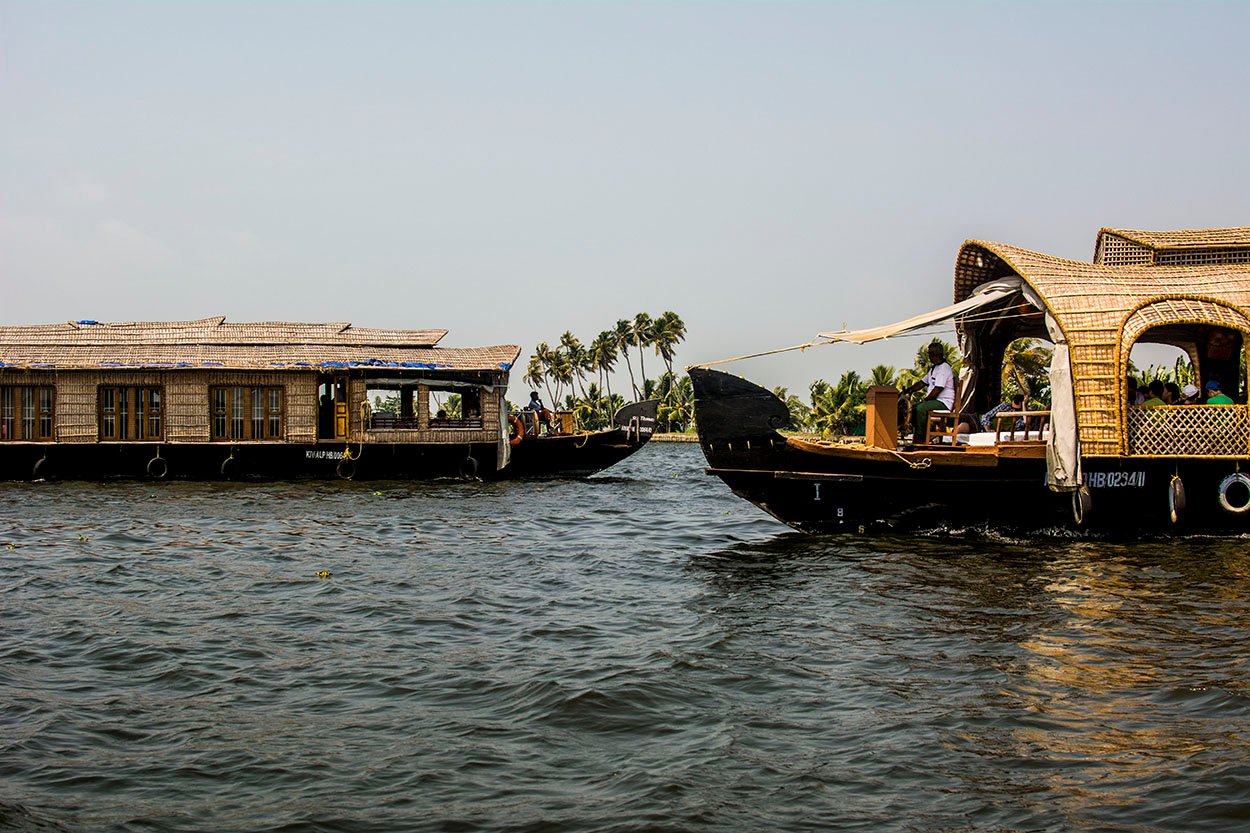 Alappuzha Backwaters: A stop-over at the backwaters at Alappuzha will take you through a large expanse of paddy fields and beaches. Travel by a typical Kerala houseboat through the maze of canals and lakes. In Alappuzha, you can also enjoy beaches and rivers that dot the region. The district is famous for boat races, coir products, and its thriving marine industry.
Wayanad: Wayanad which translates to the 'land of paddy fields' is known for its waterfalls, plantations, and wildlife. The district lies in the Western Ghats at a height of 2100 meters. It is home to indigenous tribes. There are several Wayanad Resorts in the region that would spoil you for choice and help you experience local cuisine, music, and dance. Savor Chemeen Biriyani, appams and stew, Puttu with Kadala curry and Pattri with vadas and gravy, and sweets like Halwa.
Kerala never fails to surprise you with its white sandy beaches, tropical paradises, rich historical treasures, green scapes, and spice plantations. Here'sś our list of the 5 must-see places in God's Own Country which will give you a glimpse of the best of Kerala on your next trip!
Also Read: Must-See Places In Thiruvananthapuram