Travelling to Europe? Run a blog? This guide can help you find sponsors and travel Europe for free.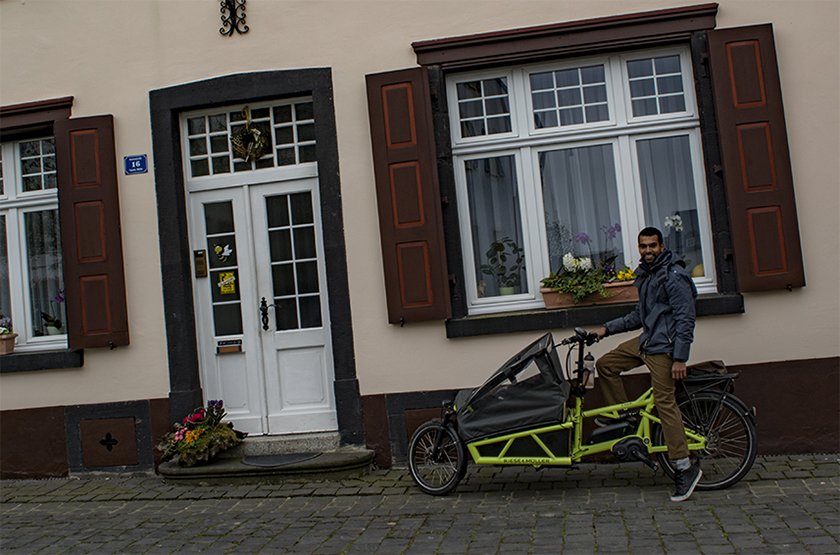 If you run a travel blog which is fairly new and doesn't help you score any FAM trips, do not worry. Travelling the world on FAM trips isn't a big deal. In fact, the reality is, if you continue blogging and gaining more followers, even if at a slow rate, you're eventually going to end up attending FAM trips to one country, or the other.
Brands and tourism boards are constantly looking for bloggers, in new markets, for delivering their brand message and convince more people to visit them. But are they contacting you?
I guess not!
So as I always say, if they aren't contacting you, why don't you contact them? Send them an email introducing your blog, tell them about your blog's efficiency, and how you can help them redirect your blog readers to their website and social media accounts, and eventually, to their destination. Do not forget to share a Media Kit though. [Read: How To Prepare A Media Kit For Your Travel Blog]
Tips To Find Sponsors For Your Blogging Trip To Europe
Europe is a big fish market for bloggers when it comes to FAM trips, or bartering with brands. Because most of the countries in the entire continent depend on tourism, and almost everyone in the tourism market in Europe has enough money for promotion. I found it relatively easier to find hotels interested in offering me a place to stay, and even pay a little, all I had to do was promote them in return. A few tourism boards, if couldn't completely sponsor me, did so partially by offering me free travel in their city, in terms of a free hotel or a mobility ticket or dinner coupons etc.
So if you're a blogger and are you're planning your next blogging trip to Europe, the following tricks may just help you find some free travel.
1) In Europe local and country tourism boards actively promote their destination, so write to the tourism board of the city you're travelling to. I've personally found that local tourism boards (like Frankfurt or Stuttgart tourism board) are often more interested in working with bloggers than the country tourism board (like the tourism board of Germany). And if they do work with bloggers, they work with top bloggers. So start writing to local tourism boards.
It is not necessary for all countries will have a tourism board looking to market their destination with bloggers. Italy for one is an ideal example for not having any online presence for their tourism board (maybe they don't need one!).
During my recent press trip, I was particularly helped by Bratislava tourism board, Frankfurt tourism board, and Basel tourism board (the only tourism board who wanted to work with an Indian travel blogger, among all other destinations in Switzerland).
2) Country tourism boards can help you find a place to stay and maybe sponsor a few lunch and dinner coupons.
So the next challenge is looking for a way to cover your travel costs inside Europe. FlixBus (an international bus service in Europe) and Eurail (the international railway service in Europe) for example, actively work with bloggers from across the world. I was helped by Flixbus for instance. What's better is, when you produce any content on your blog or social media, it even gets a share by these biggies, which means a Facebook post which you shared your 3000+ followers on Facebook, if shared by Flixbus on their Facebook page, can reach to 1.3 million Facebook fans of Flixbus.
3) In popular tourist places like Rome, Paris, Prague, Barcelona, etc., you can contact local tour operators. And to find local tour operators. Use websites like TripAdvisor to find out about all the local tour operators working in the city, go to their website and contact them directly. This is how I did a free VIP Tour for the Vatican City or a Segway tour in Rome. All they ask for is a review on your blog and a few social media posts, which you're anyway going to do for your travels.
As I mentioned above, if you're in your early days of blogging, don't sit back and wait for tourism boards and travel companies to invite you for free travels. Do your own work. Find out about the local tourism boards and tour companies operating in the region and give them a shoutout. There will come a day when you will be called upon but remember, today is not that day!
More On Blogging Advice: