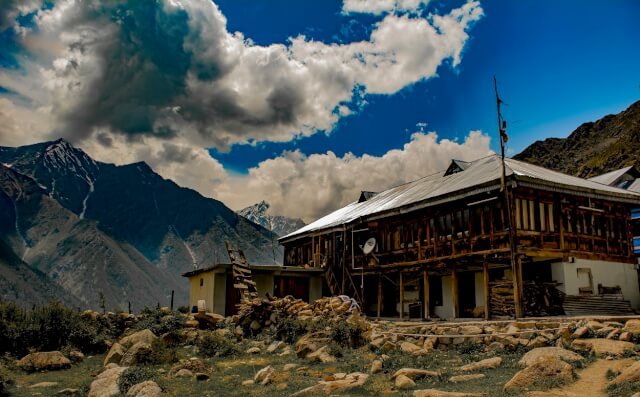 During my solo bike trip to Spiti Valley, I ended up in a town called Chitkul. It was more than 40 kilometres off the route, on either side of the journey, yet I could not stop myself from bifurcating. After all, it was "The Must See Camping Place, in the Himalayas" as many people, whom I met on the road, recommended. "Don't forget to go to Chitkul man, Sangla Valley is so beautiful that you won't believe your eyes," said a guy from Bangalore, as he threw another mug of water on his over-pampered Bullet 350 "Classic", as he always pointed out, with a pause.
Situated around 40 km from Karcham, Chitkul comes under Sangla Valley, which is spread over a tiny land of 20 km. And when it comes to the Himalayas, 20 km seem even tinier. But if you speak about its beauty, each sight is a magnificent sight to behold. Snow clad mountains surround you and welcome you with a spectacular view of The Kinner Kailash. No wonder, Chitkul is any photography lover's haven.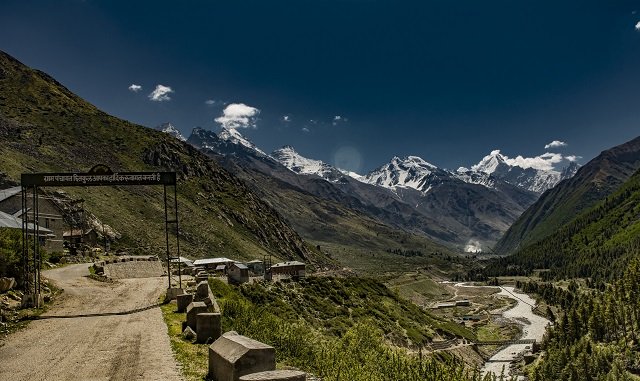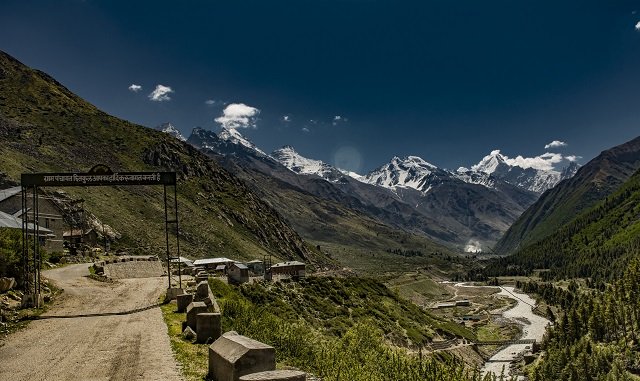 As you hit Chitkul, you come across the beautiful Sangla Valley on your left, with the gorgeous and more taller Baspa Valley on your right. A rickety river bridge connects the two. In the middle – the sparkling and the ever-gushing Baspa River adds to the charm.
Sangla valley had an impeccable road connecting Chitkul to Sangla. Its picture perfect river crossings, tall pine trees and dramatic skies, all mark for a place that is rather unnatural.
The authoritative clouds here always seem busy giving unreal shows over the dusty, dark mountain peaks.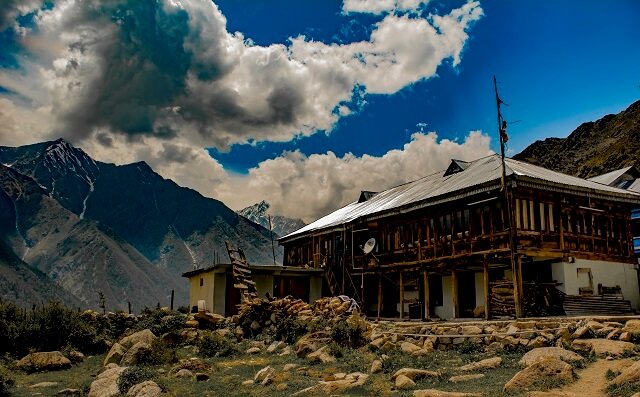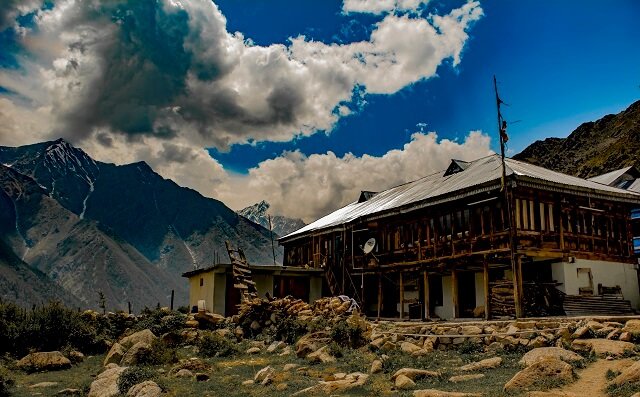 Of particular interest in Chitkul are its houses with either slate or wooden plank roofs, a stair and a digital TV dish.
I particularly loved how each house was designed differently, from the other. Their windows looked different, roof looked different, their entire structure looked different. One can't stop himself from walking around Chitkul's tiny uphill and downhill alleys as he differentiates their beauty.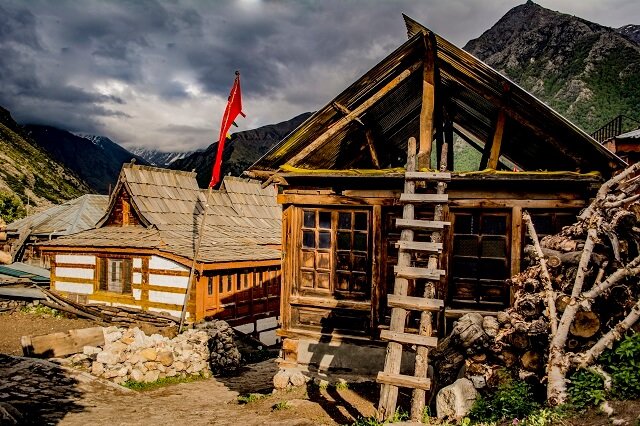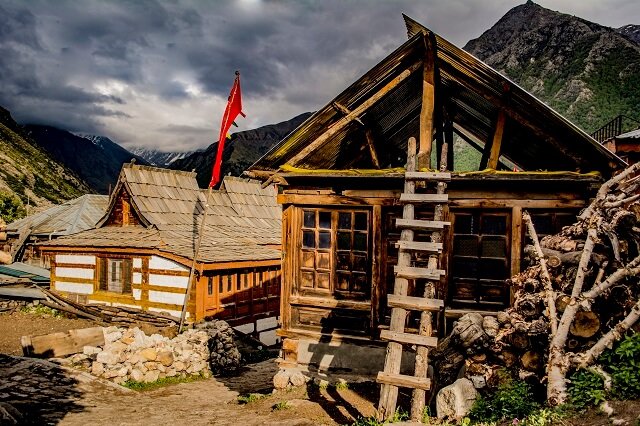 And when you're done exploring the residences, you can always visit the Kamru Fort – an 800 years old establishment, which houses the famous Kamakshi Devi Temple.
Local people told me that pilgrims to Kinner Kailash, only conclude their Parikrama in Chitkul. "The powerful goddess of Chitkul is the only non-Buddhist deity to which respect must be paid by the Parikrama pilgrims," they said.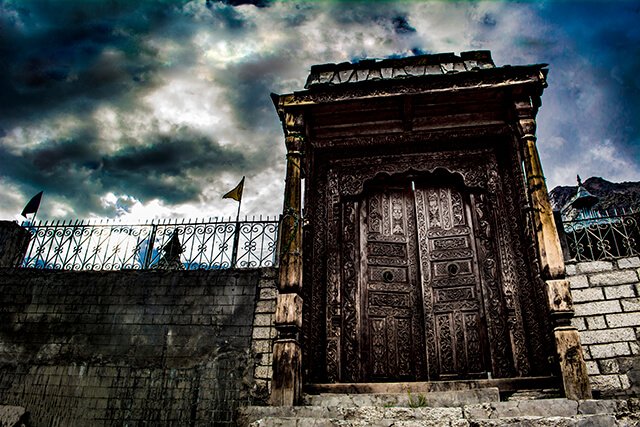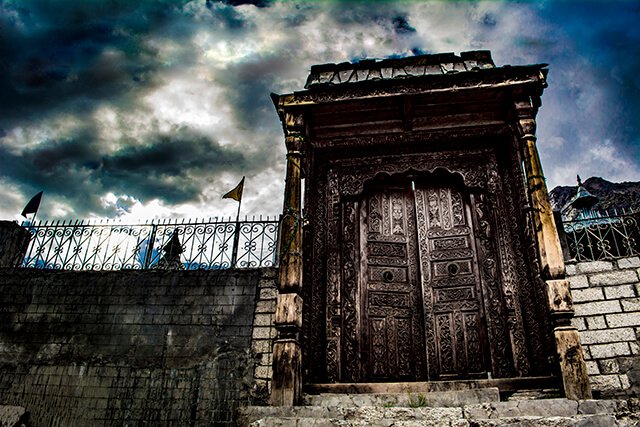 Where the natural setting of Chitkul, and of Sangla Valley speak of an unordinary space, the life in the town was rather slow and usual. People were busy sorting out their daily lives. Men were found working outside, and women, looking after the house.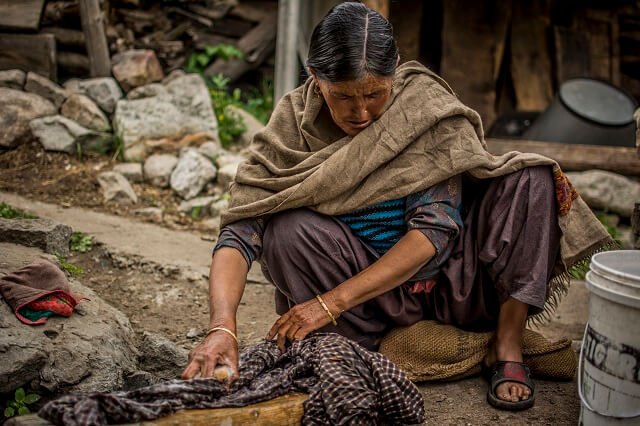 The kids, as usual, played on the streets.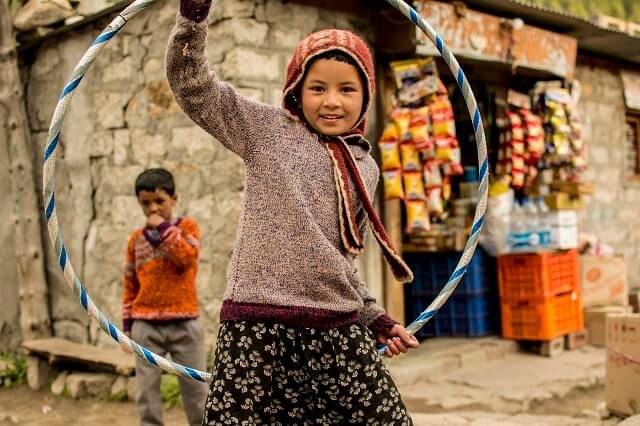 The last Indian town of Chitkul, as it appeared to me, was beautiful in every way. And it had something for everyone. There was a trout farm and a Saffron farm as well in the city. I tried the apples that were grown here. I watched the clouds playing their tricks, or young people sharing their smiles. Indeed, there were many reasons to visit Chitkul.
From campsites to guest houses, Chitkul has every option to stay.  The food has a Tibetan influence, but finding yourself a Punjabi or a Gujarati delicacy should not be a problem. Chitkul, and the businesses that cater to the tourist won't let you go unimpressed.
Have you been to Chitkul? How did you find it? Let me know in comments below.